Great Shelford Playscape is run by a group of local volunteers with a vision to transform Great Shelford's play provision into an exemplary facility for the benefit of the whole community.
Our purpose is to engage with the local community, commission an inspiring design that will transform the play provision and raise funds to realise this vision. The funds will be donated to the Parish Council for the construction phase.
We are set up as a charitable trust and have registered with the Charity Commission with charity number 1164326.
Vaila
Eleanor
Jeremy
Marion
Simon
Holly
Susanna
John
Jenny
Gwen
You?
Play provision reviewed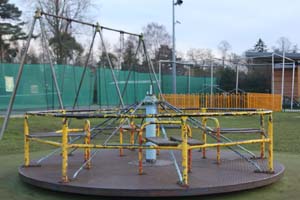 In March 2015 The Parish Council asked the Playscape Working Group to produce an initial study reviewing the current play provision on the Great Shelford Recreation Ground and looking at solutions available to us.
We concluded that:
The equipment is dated and in need of repair.
Only a narrow age and ability-range are catered for (with toddlers and teenagers in particular being excluded).
The playground in particular is very exposed to the elements
There is no inherent design in the layout, so aesthetically uninspiring.