02 THE COPSE PROJECT
STAGE COMPLETED
Identified in the Master Plan as a place for more interaction with nature and natural play, GSP and the Shelford and Stapleford Youth Initiative (SSYI) worked together to realise this new scheme for the area down by the river.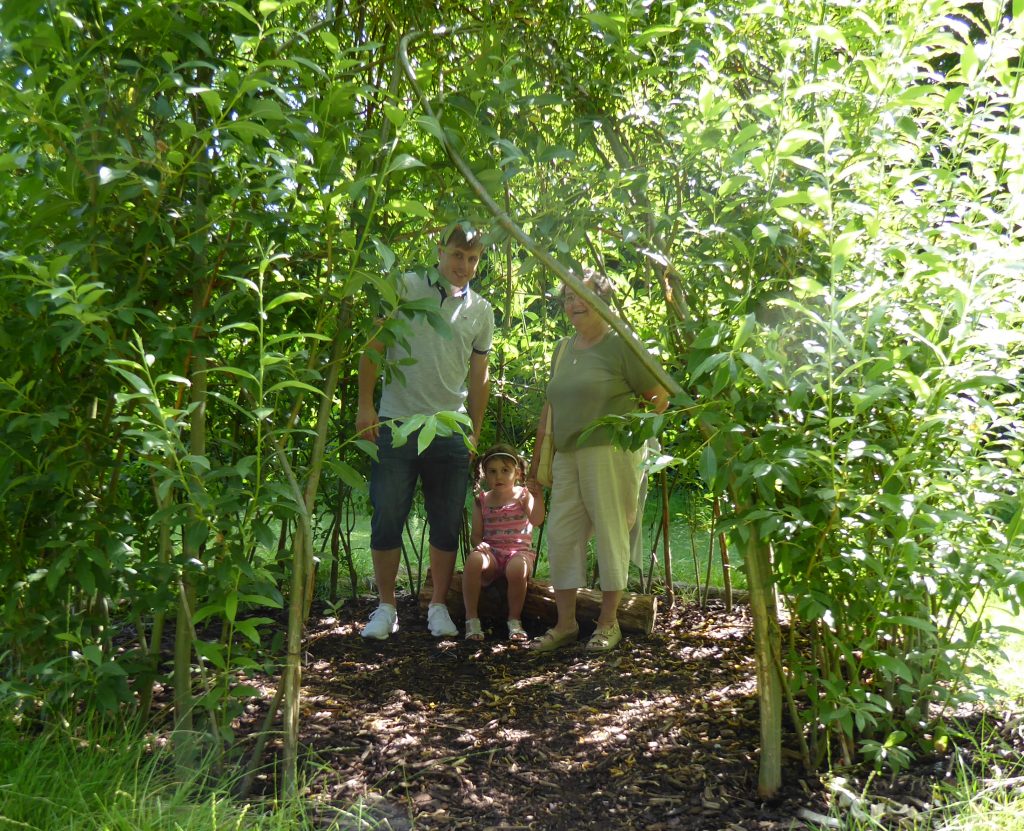 Designed by local Landscape Architect Sophie O'Hara Smith, the intention was to blur the edges of the copse by increasing the number of native plants and trees, opening up some routes through the copse and leaving grass to grow in to meadows whilst introducing logs to play and sit on. As we'd hoped, this area has encouraged more wildlife and enticed the community to experience the wilder side of the rec!
The SSYI generously supported this project through funding and labour – the young people worked hard over many sessions to build the willow dome, plant the meadow, plant woodland species, lay new paths and install the balancing logs.
We also successfully applied to the South Cambs Community Chest and the Co-Op Community Fund to fund the new bridge, stepping-stones and plants.