01 MASTER PLAN
STAGE COMPLETED
A New Vision for Great Shelford Rec
We have an opportunity to breathe new life into the play provision in Great Shelford – to create an inspiring place that welcomes people of all ages and abilities, engages all of their senses, invites nature in, and encourages play for
 all.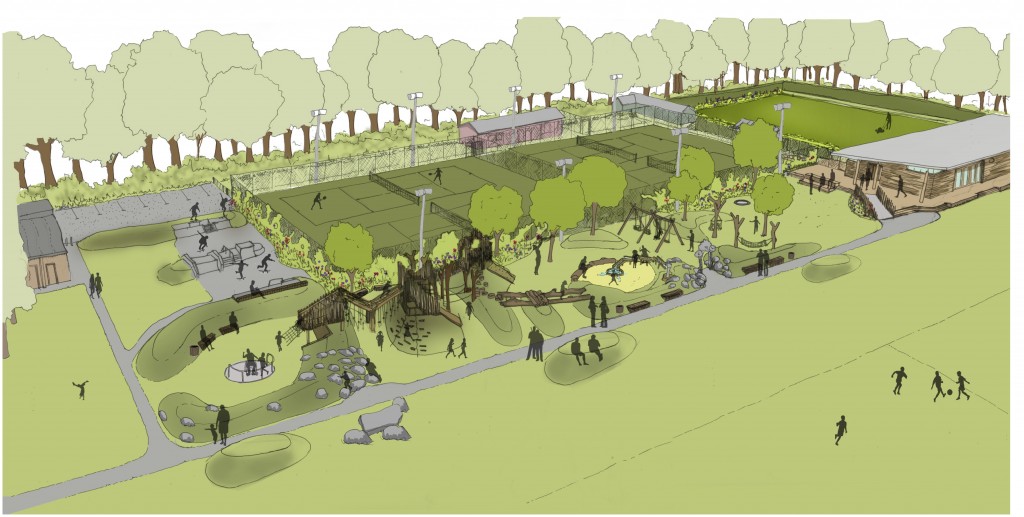 Frustrated by the poor play provision on Great Shelford Rec, a group of volunteers approached the Parish Council in 2015 to see if something could be done!
We reviewed best practice, consulted the community every step of the way and produced an Initial Study that revealed the playground urgently needed refurbishment, lacked challenge and accessibility, and was very exposed to the elements. Plus the pavilion was crowded by sports equipment, the riverside was underused and the basketball hoop was languishing on its own.
We therefore recommended that the Parish Council engage an Architect experienced in play design to produce a comprehensive Master Plan, from car park to river, to help the rec work harder for everyone. Award winning firm Erect Architecture came on board in 2016.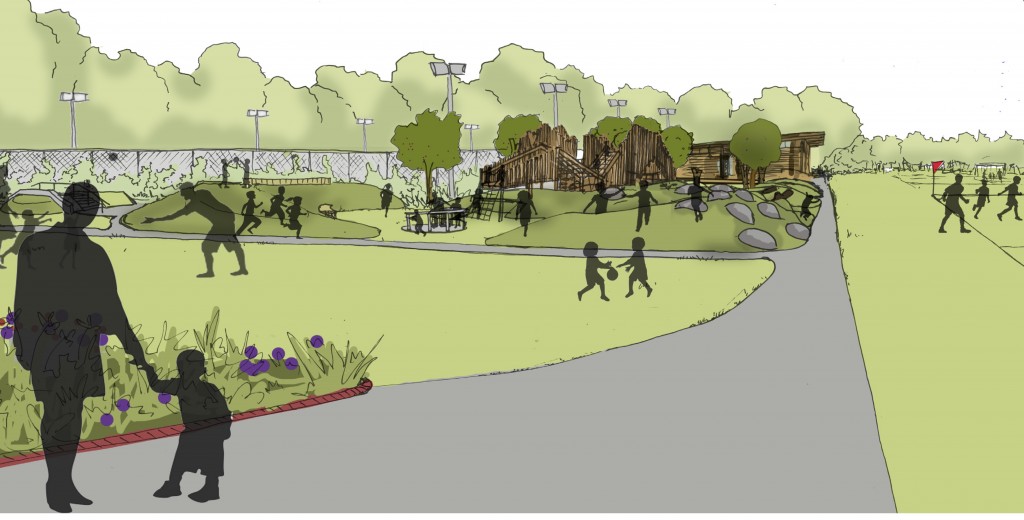 Take a stroll through Tom's Midnight Garden, clamber around the restless landscape, relax with a picnic and find your wild side down by the river!
Erect Architecture's inspired Master Plan for the rec was granted planning permission in June 2018. It is an ambitious vision, but one that seeks to address all the issues we uncovered during our research and consultations.
The design subtly re-zones the space we have: the play area is shifted towards the car park, the skating provision is welcomed into this new area, new storage solutions allow the space around the pavilion to be used for spectating and socialising, access is improved and the riverside is enhanced.
Phasing
The various areas that need improving have been divided into phases, allowing changes to the rec to be co-ordinated, both now and in the future.
For more details on each phase please click the tab menu to the right.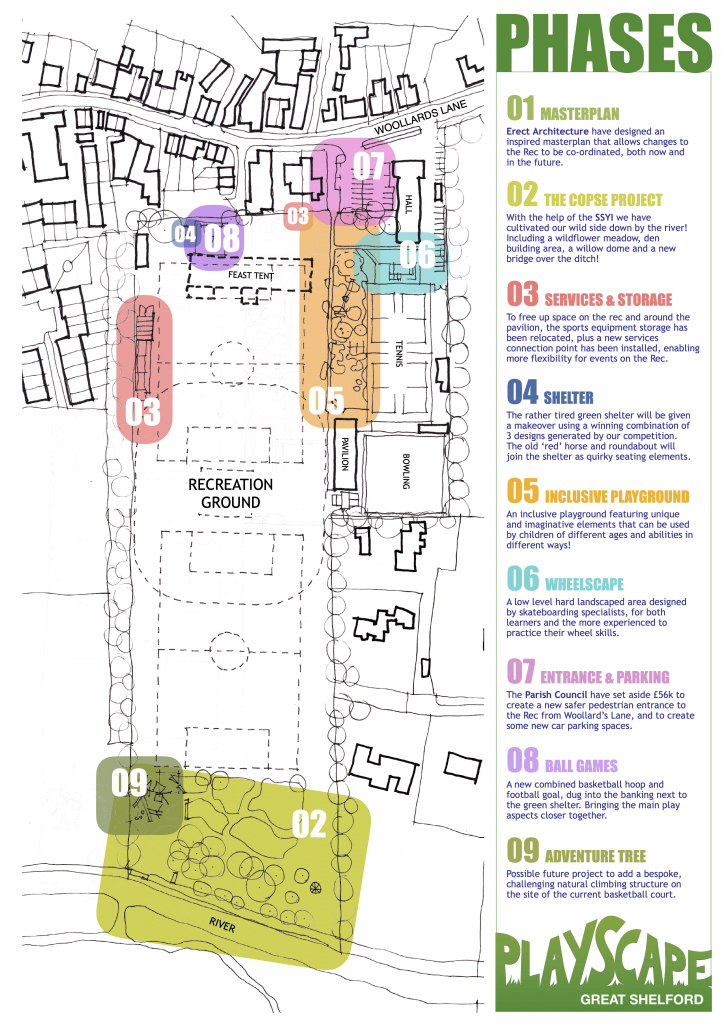 Not just for the kids
Gone is the era when most children waved goodbye to parents in the morning for adventures in the local woods, streams & fields, only to return for tea. Because of this, play areas and communal open spaces need to work harder at giving our children resources and inspiration for play, whilst enticing their accompanying adult out too. This is what the master plan aims to do and we're already seeing much success with the copse and shelter phases.