Great Shelford Playscape brought back this much-loved event on Sunday 17th September.
Over 380 runners registered for this rare opportunity to run on closed roads through the beautiful
 Shelford villages.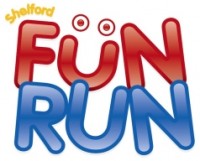 Children, adults, serious runners, first timers, and walkers were all represented on the day and were cheered on by an enthusiastic crowd. The chance to enjoy Shelford Villages devoid of cars was a novelty, but some serious runners barely noticed the scenery they were running so fast!
130 made it home in under 30 minutes and congratulations must go to Miguel Branco (16:48), Jo Coates (18:06), Sam Russell (20:39), and Sophie Brock (24:13), respectively the first man, woman, boy and girl across the finish line.
Thank you to all those who took part and those who supported on the day, particularly all those who volunteered (thank you WI, Free church and Shelford PTA!) – we couldn't have done it without you!
A huge thanks to the cheery Bidwells team, our main sponsor, who ran (in tutus!) the 5km, staffed the water station, provided wonderful gifts and gave out medals at the end. We are also very grateful to: Vindis, Davies Solicitors, David Reed Homes, Tesco, Day Accountants, Gymbos, Scotsdales, Waitrose and Budgens. Their generous sponsorship enabled us to close the roads and give out brilliant medals and goodie bags.
With all proceeds from the registration, entertainments and food, plus a fantastic £970 raised by runners (particular shout out to "The Leopards", Beverley Cornaby, and Lou Everard) we raised an amazing £5500 for Playscape.
A fitting event for Playscape – open to all ages, starting and finishing on the rec – we'll be bringing it back again next year!