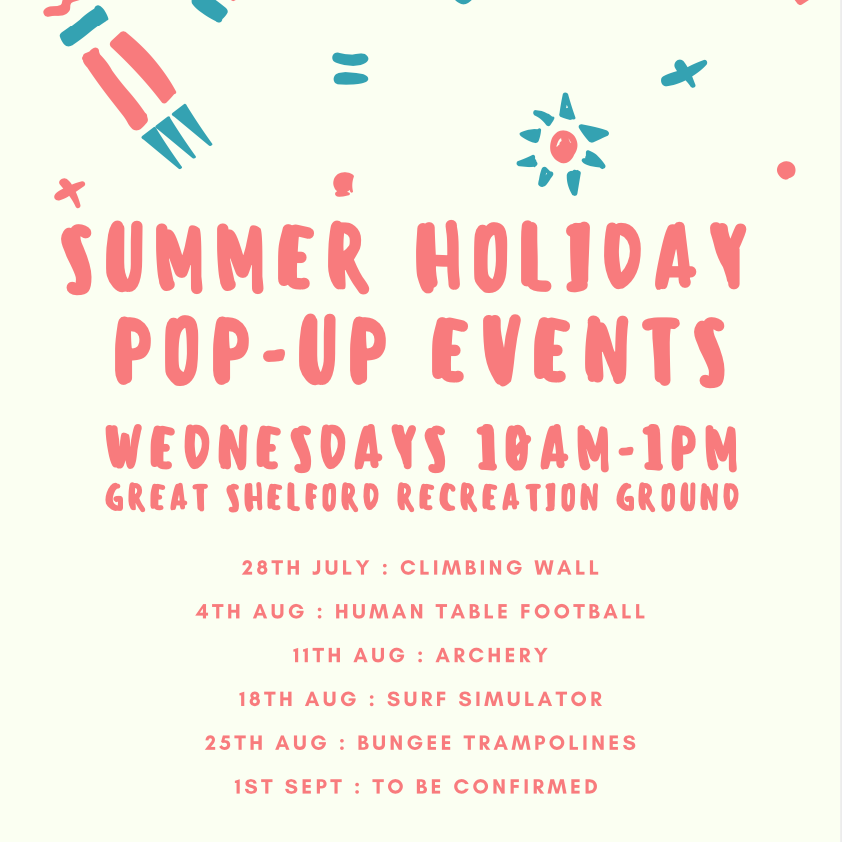 These activities have been kindly funded by Great Shelford Parish Council whilst the play area is being refurbished.
Activities are FREE and run on a first come, first served basis, and we thank you for your patience if you need to wait your turn for a particular activity.
Event companies are responsible for the main activities.
Mini crazy golf is run by local volunteers, however, we cannot take responsibility for those taking part.
Children should not be left unsupervised if they have come with an adult.