It's been a while, so welcome to our update on Shelford Playscape, the Shelford Fun Run and Shelford Wheelscape.

Wishing you a happy and play filled 2023!

The Playscape Team
Shelford Playscape
Can you believe it's over a year since the Playscape opened? 
It has been a joy to see the place used so extensively by all ages and abilities.  The beautiful wooden structures are starting to silver and the rubber safety surfacing has proved as robust as we'd hoped.
The mounds have suffered a little from being so popular, but a recent Cambridge University study might explain why: Pedestrians choose healthy obstacles over boring pavements.  A detour over a mound would seem irresistible then, which we are genuinely delighted about!
Great Shelford Parish Council is set to rebuild the mound by the sandpit that has suffered erosion (and excavation by little hands!), but were rather defeated by the summer's drought and then unseasonably warm autumn that kept their grounds maintenance team busy cutting grass elsewhere for longer than usual.
We're sorry the sandpit has therefore been cordoned off for so long, but hopefully when it's been rebuilt and topped with a layer of the rubber matting it will be ready once again for lots of play in 2023.
Shelford Fun Run
We were delighted to raise £5000 at the Shelford Fun Run back in September 2022 to go towards the Shelford Wheelscape project!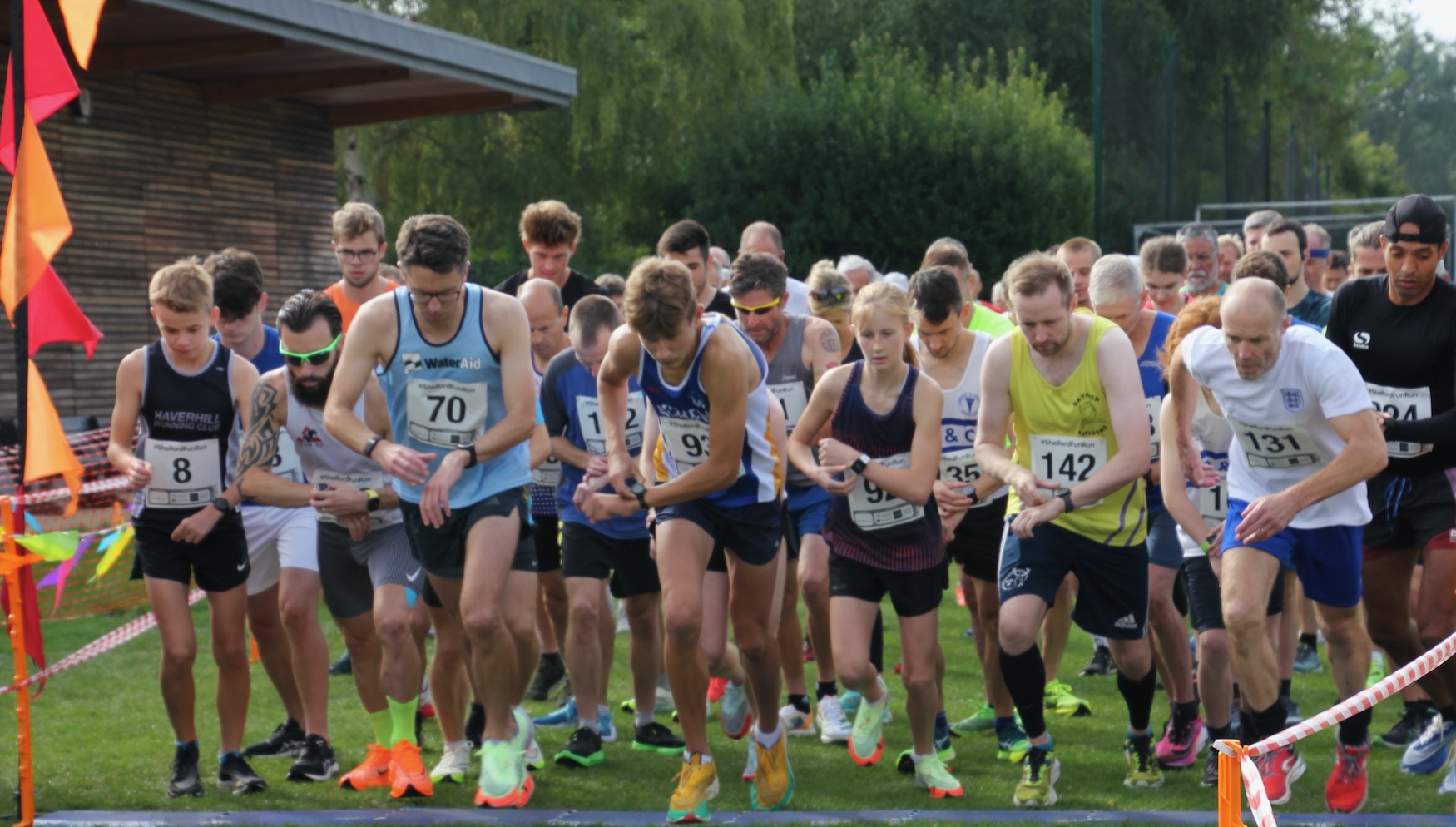 We were rather blown away by the sibling duo, George and Jasmine Christmas (centre of the photo), who stormed home for first male and female, and at just 15 and 12 years old respectively we were clearly witnessing the stars of the future! 
Full results for previous years can be found at Shelford Fun Run and make sure to save the date for this years 5k in your diary: Sunday 10th September 2023
We are excited to be partnering with Cambridge Rare Disease Network (CamRARE) to bring you the Shelford Fun Run next year! CamRARE are a local charity supporting families affected by rare diseases and uniting patients, advocates and experts to address the challenges they face.
Not only will this spread the organisational load for our committees, but it will also raise funds and awareness for our joint goals of community building and inclusivity.
Shelford Wheelscape
Could this be the year this much longed for phase is completed?
As the original masterplan consultations were conducted several years ago, we recently conducted an online survey on behalf of Great Shelford Parish Council to confirm that the community still wanted shelford wheelscape. The response was an emphatic "Yes!" with lots of great comments and suggestions which will be carried through to the final design process, and over 85% wishing to use it once a week or more.  
Next steps
We are currently working with Great Shelford Parish Council to select a specialist designer/contractor.  Tenders are being reviewed and once a specialist is selected, the design can be finalised with input from local skate groups.
We will then start grant applications!
How to support
Any personal anecdotes of support for what a local, approachable, mini-skatepark could do for you or your family would really help any grant applications we make. Email your thoughts to info@shelfordplayscape.org
Plus you can donate here  to help us bring this next phase of the masterplan into reality.
Volunteering
We have a dedicated committee running the charity, but we rely on extra hands at different times to deliver our commitment to improve the play provision for the community.
If you could spare some time to help look after Shelford Playscape plant borders every 3-6 months, or help on the day for the Shelford Fun Run, we would be delighted to hear from you!
Please email: info@shelfordplayscape.org