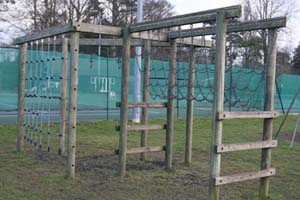 A group of local residents has the Parish Council's blessing to pursue a radical transformation of the children's play area on the recreation ground. Our ambition is to combine new play equipment with interactive landscaping to create a 'Playscape' – a beautiful place that benefits the whole community.
The Playscape Working Group will be fully consulting the village and bringing forward plans in due course. Right now we seek offers of help to make all of this happen. If you have expertise that could benefit this initiative (e.g. fundraising, PR and community liaison, charity operation, planning, landscape architecture, contract management, etc), or are simply willing to volunteer your time to support this cause then please contact Eleanor McCrone at info@shelfordplayscape.org.
We expect to have a website launched soon and hope to give regular updates in the Village News. We are producing an initial study that will review the existing facilities, look at options available to us, and gauge the potential scope of the project. We will be presenting this study with recommendations on how to proceed to the Parish Council and then the Village at the Annual Parish Meeting (Thursday 16th April, 7.30 pm, the Pavilion). Please do come along. More news as it comes!