New Year Plans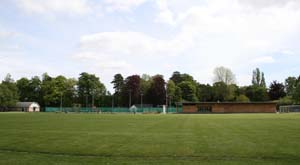 Great Shelford Playscape may have started out as a project to rejuvenate the lacklustre playground, which it will, but this is much more about creating a legacy of outdoor fun and relaxation for everyone, at the heart of our village.
This month Erect Architecture will be presenting their Recreation Ground Master Plan to the Parish Council and Playscape committees, and then to invited representatives of all the rec users for feedback.
This design phase is about establishing structure and solving practicalities (e.g. access, storage, defining different areas) as well as expressing the over-all design intent. A bit like designing a house, we're starting with the floor plans working out how the space can be used most effectively and then the interior fittings are chosen later. What each of the areas will eventually look like will be addressed in the next design phase, however this is our chance to get our recreation ground working better for all its users.
Playscape Needs You!
In anticipation of a really exciting design Playscape have been plotting some entertaining fundraising events. Putting the fun firmly back into fundraising we will be holding a sponsored "It's a knock out" in April – raising money on the rec for the rec. Teams will compete in 8 larger than life challenges, bouncing, scrambling and sliding their way to the finish! We're looking for team leaders to rustle up enthusiastic crews of between 6 and 10 over-16s. We're asking for £20 pp to enter and then a pledge to raise a minimum of £100 pp. Details will be on our website soon, but please contact Jenny at events@shelfordplayscape.org to register your interest.
If you can't join a team we still need you to cheer on the participants on the day, with plenty of entertainments for the kids plus refreshments please put the afternoon of Saturday April 23rd in your diary! You can stay tuned for further announcements of upcoming events via facebook and twitter as well as our website and the Village News.
And finally, we could really benefit from some more PR and fundraising expertise! If you can help, in whatever capacity, please email me on info@shelfordplayscape.org
Happy New Year from all the Playscapers!