Playscape plans have been granted planning permission!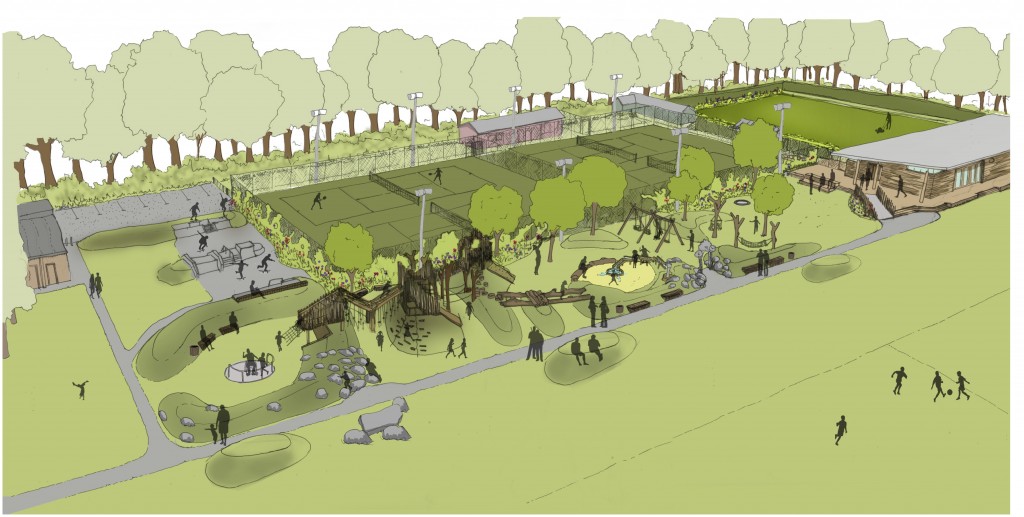 This is a great milestone for the project. Erect Architecture can now start on the technical drawings, which in turn will allow us to go out to tender (a pre-requisite for most grants) in the not too distant future.
Now we need the rest of the funds to build it! We still need help financially, so however you can contribute – signing up for Give As You Live, donating on our website or signing up for the Fun Run – it will get us that bit closer to an inspiring Playscape.
I have been in discussions with a grant funding body and Gwen has been drafting a grant application for the wheelscape element. Unfortunately the original skate park company who quoted for the project has recently stopped trading, however Zac Britton (SSYI's Youth Worker and our resident skating expert) has helped us find some good alternatives – we'll be meeting with a new company at the end of June to get a new quote.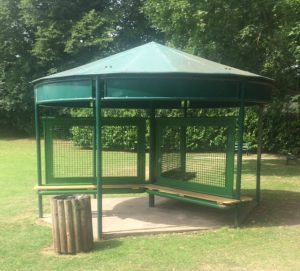 And finally, have you noticed the new seats in the green shelter? The poor shelter was always a bit of a contradiction: a shelter that had rails designed not to be comfortable for you to linger! Anyway, thanks to the PC for organising some simple new wooden seats that should make it much more inviting. In the future we will also plant climbers up the poles and by re-siting the old roundabout and horse as quirky extra seating there too, we'll be giving them a new lease of life and a providing a fun hang out space.
Dates for your diary:
Shelford Feast Day Sunday 15th July – Come and say hello!
Fun Run 2018 at www.shelfordfunrun.co.uk (Sunday 16th September)