Shelford Fun Run 2020 – We are going 'VIRTUAL'!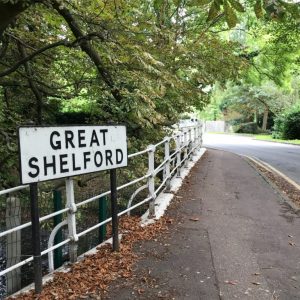 We had really hoped to bring you a 'live' 5k Fun Run in September, but we are very mindful of the current coronavirus distancing measures, and the possibility that restrictions on mass gatherings may continue for some time.
So, if we can't all do it together, we decided now was the time to start planning the best virtual event we can!
This will mean a window of time when you can run and clock your own 5k for Great Shelford Playscape. We will be suggesting some local routes* and organising the odd surprise, but essentially you will need to register with www.shelfordfunrun.co.uk when registration opens, run your route using your chosen app (free apps are available for fitness trackers and phones) and then you send evidence of your 5k to us.
Check https://shelfordfunrun.co.uk and our social media for updates and more details (especially on how to run as a family), but in the mean time please still reserve our original date…
SUNDAY 20th SEPTEMBER 2020
… because, if it seems safe to do so, we'd love to have a little medal distribution event to mark your achievement! (Any maybe the odd cake or two…)
*have a favourite off road 5k in the local area? Do send us your recommendations!