PLAYSCAPE IN 2018
With over £60,000 raised to date 2018 could be Playscape's year!
The planting plan is ready and the surface water management plan commissioned for us to apply for planning permission. Once the plans have been approved we can go out to tender and apply for the large local grants to get phase one done (the top play area, pedestrian entrance and new car parking). Yippee!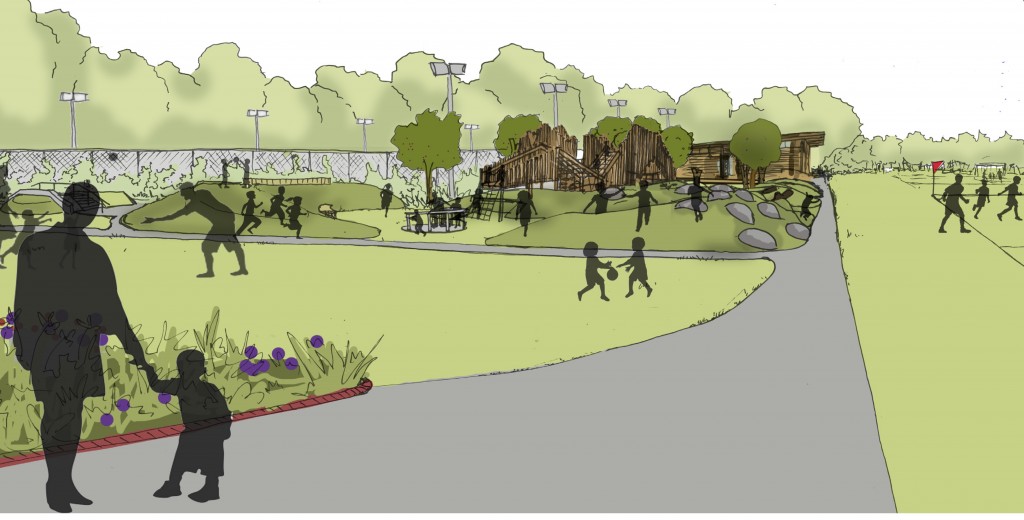 Momentum is Building
The Parish Council and Shelford Feast have secured plans and dedicated funds for the new services on the rec, which will be in place for this year's silver anniversary feast week. For you this means toilets next to the tent, for us this means space for the playscape!
So a huge thanks to the Shelford Feast Bunch as without their generosity and can-do attitude to re-locating, the Playscape and future skate park wouldn't happen! They also kindly awarded us with £350 towards maintaining the much-loved red horse.
Thanks to all those who voted for us in the Aviva Community Fund, unfortunately we didn't have enough votes to make the final, but we are very grateful for the donations from the Christmas Lights Switch On: a fantastic £770! Thank you to the local resident who generously donated the wine, those who baked delicious cakes and the PC who donated the hotdogs. A real community effort and a great evening. Other things to look forward to:
2018 To Do List/How you can help!
Raise the remaining non-grant £30k (donations & fundraising ideas gratefully received) and apply for large grants.
Sunday 16th September 2018 – the Fun Run will be coming back!
Maintain the Copse & meadows
Build a Playscape! Autumn 2018?